BRANDING: Romanian micro film festival in London
Posted by Raluca Turcanasu on / 0 Comments
The Romanian Cultural Institute in London organized a small Romanian Film Festival in 2016 in London.
Together with the creative team at Rusu+Bortun Brand Growers, we developed the project branding – a modern interpretation in sparkling colours of the national flag, as a filter that the art director applied on key frames from Romanian movies.
We worked on the main visual (the one above) as the talented art director Laurentiu Lupu reimagined the Romanian flag in a modern hue (red becoming pink, yellow going to orange and blue going to purple) and applied this filter over key frames from famous Romanian films.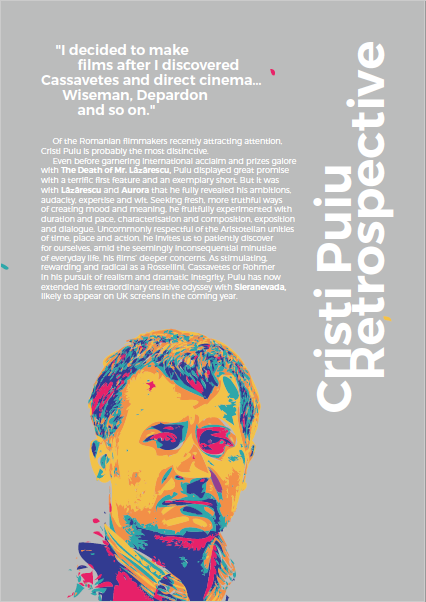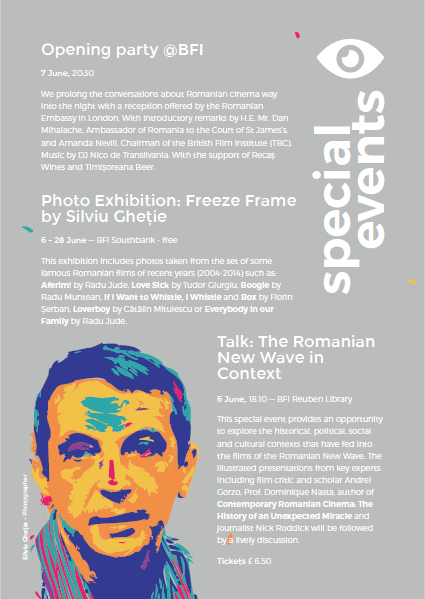 Explore the full brochure here:
The event concept & identity was further explored on the project website: Revolution in Realism: the new Romanian cinema. It is a WordPress theme that we nicely customized together with the developer, the client and myself.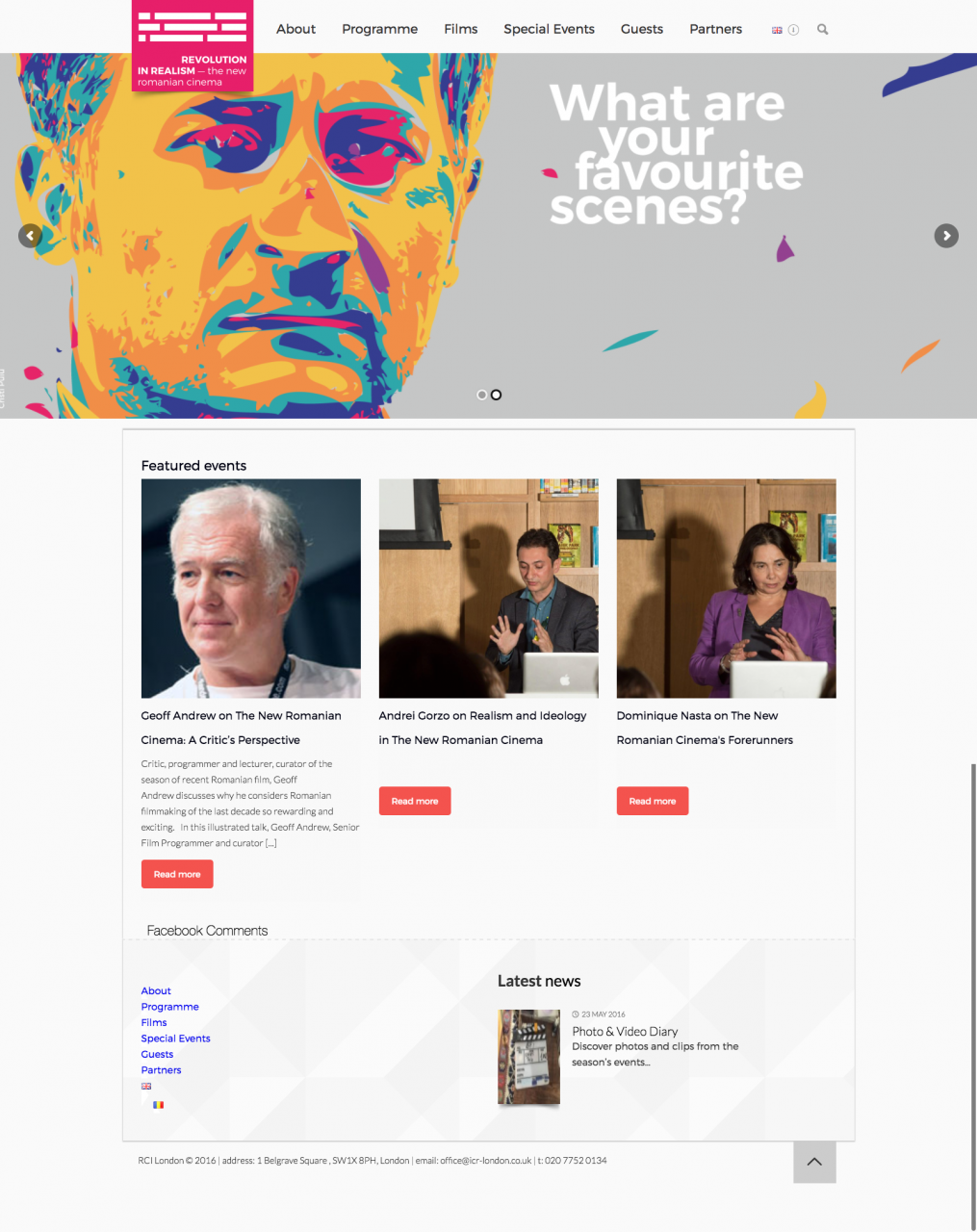 There was also a nice Facebook campaign developed by our social media creative colleague and deployed in partnership with SUB25. People were asked to submit their favourite scenes from Romanian films, to create a discussion.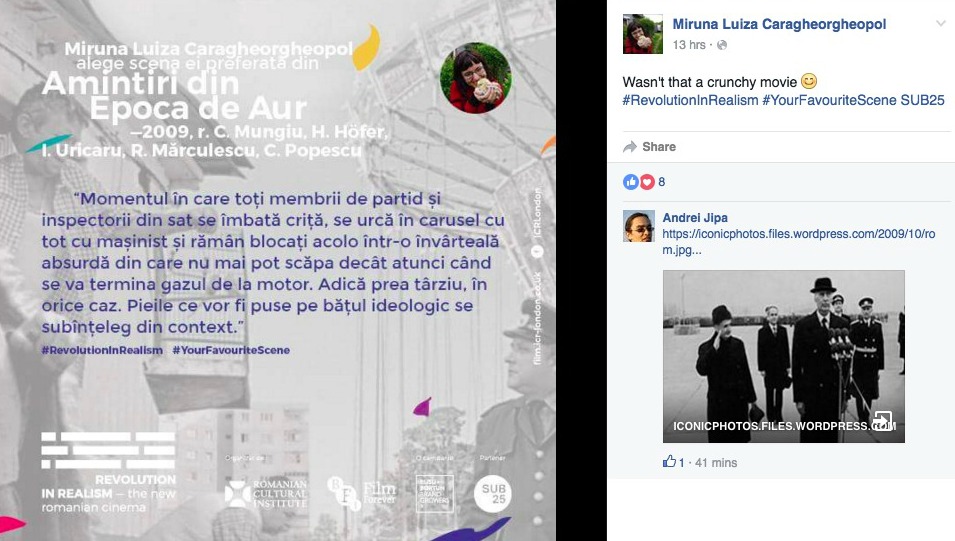 A really nice project on which I really enjoyed working.
If you are curious to discover more Romanian films, have a look at THE CINE PUB, a Romanian youtube channel featuring short and feature films.