BRAND WORK: The Kindness Stock Exchange
Posted by Raluca Turcanasu on / 0 Comments
The Kindness Stock Exchange is a CSR platform from BCR-S, the ERSTE bank in Romania. It provides a platform for NGO projects in need of fundraising, with the key differentiator that donators do not pay any bank fee for their transacted sums (no matter how low they are).
Rusu+Bortun was in charge with the visual rebranding of the platform, with the Social Media account (copy and visuals) and with event merchandise and layouts.
Event give-aways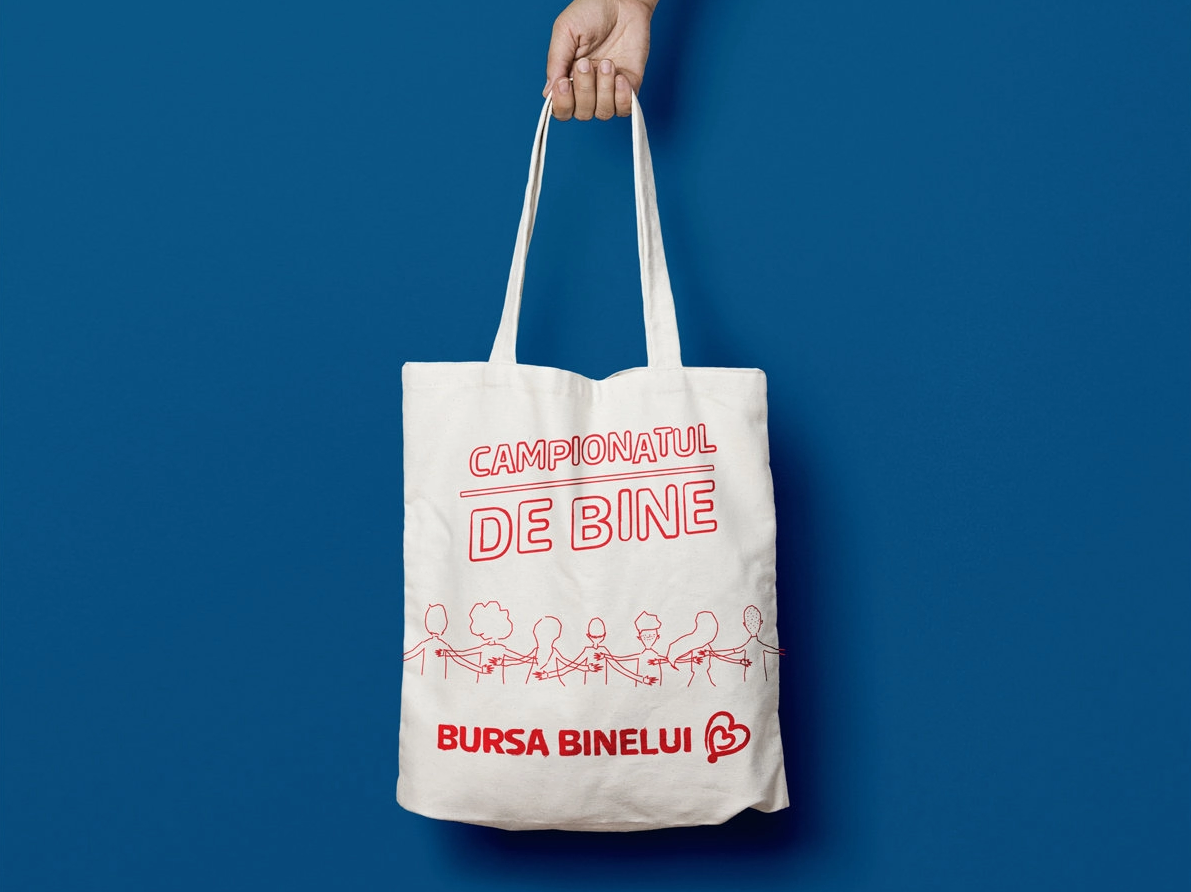 Event communication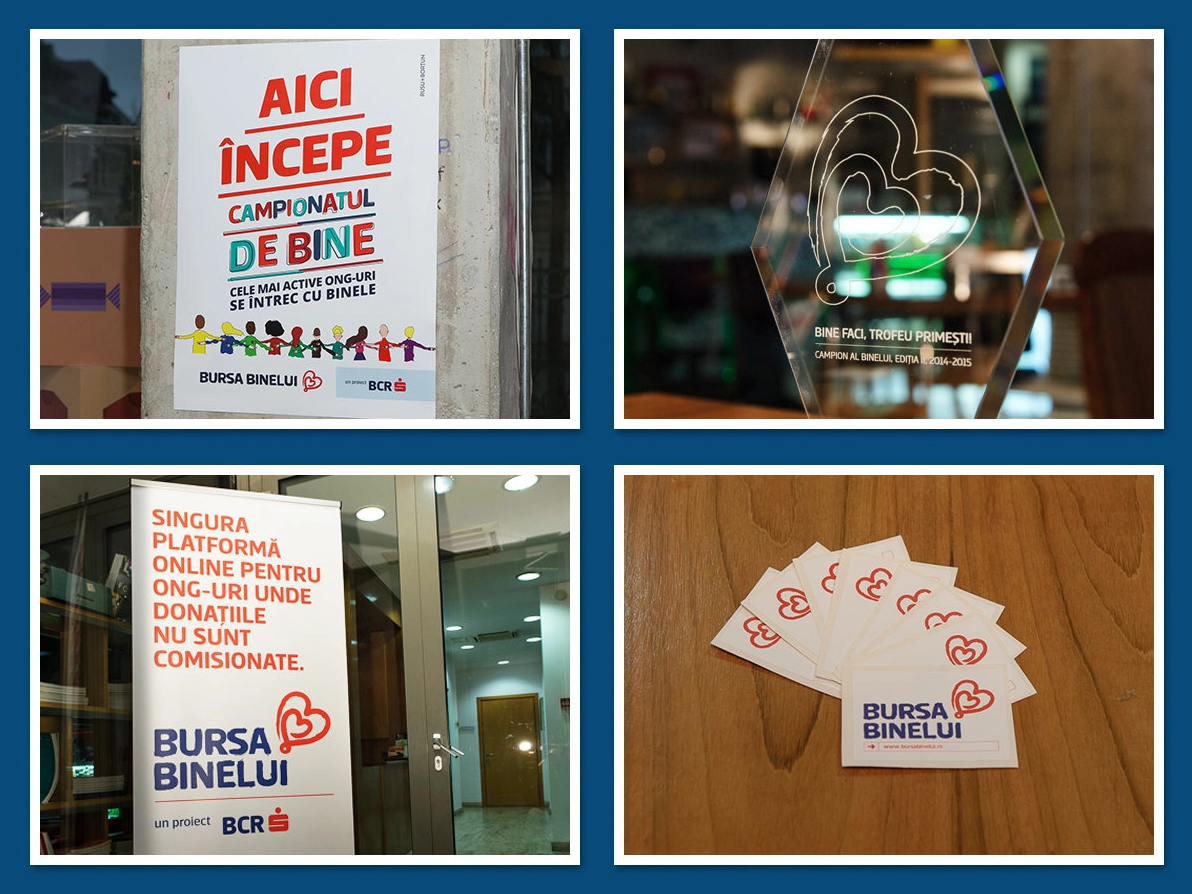 2015 communication campaign – where I helped with the creative concept and headline: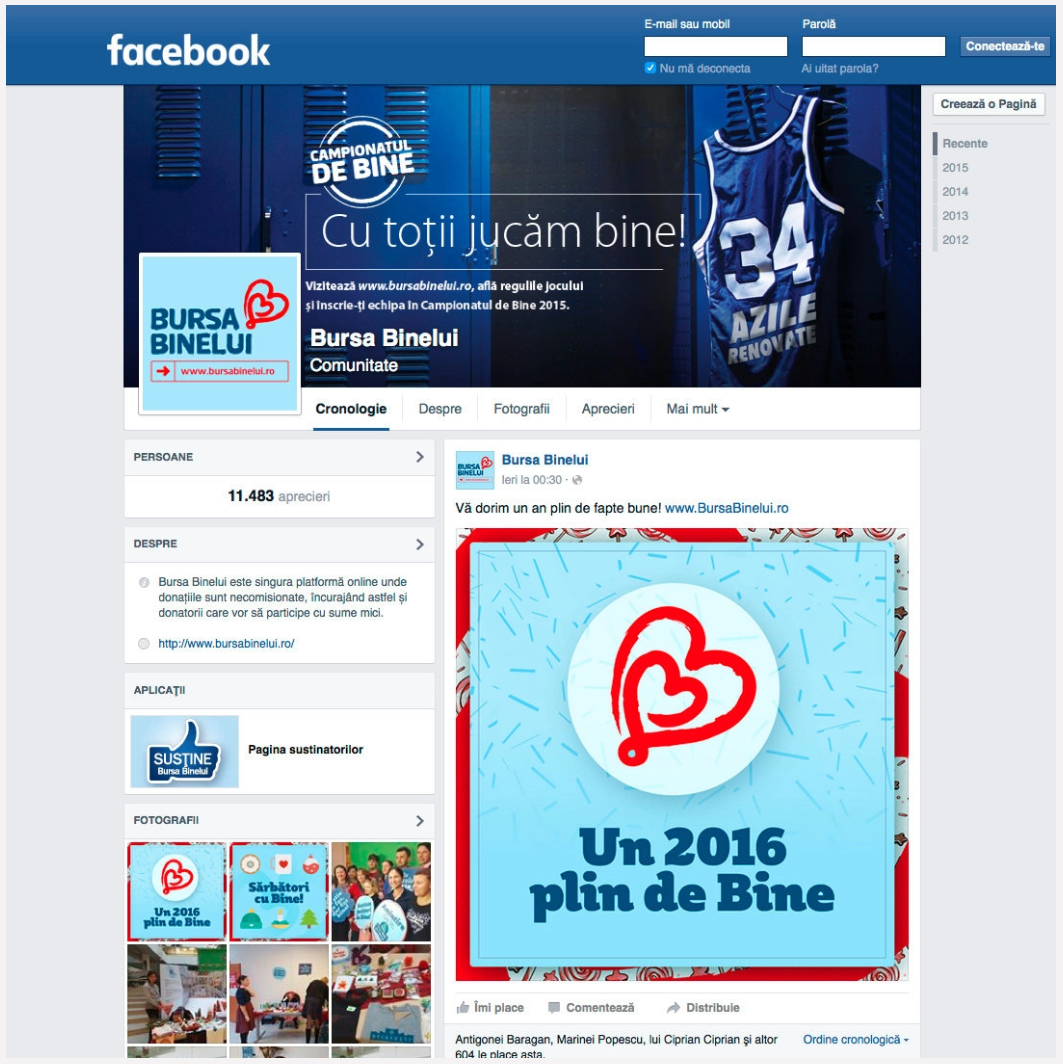 I coordinated the delivery of these materials and developed the brand case study for the ReBrand Competition, where we were awarded a nomination – here.
Brand Merchandise & imagery was developed by the very talented graphic designer Tudor Nastase and the beautiful photography by Roald Aron.