[IAA]: Talking to Saul Betmead: from the ad business to brand coins to politics and more
Posted by Raluca Turcanasu on / 0 Comments
*Piece developed for IAA Romania| the Effie Awards. Originally published here. Saul Betmead, Chief Strategy Officer Young & Rubicam EMEA is one of the strategic minds behind the Vodafone Red Light campaign, awarded  Grand Prix in Media at Cannes 2016 and Warc Innovation Prize, and the McWhopper campaign, awarded Grand Prix in Cannes 2016. Check...
Read more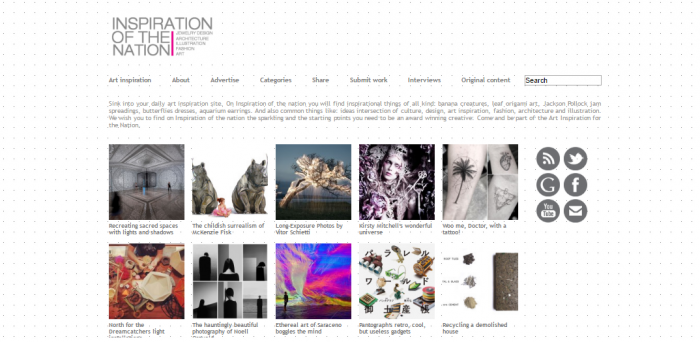 Posted by Raluca Turcanasu on / 0 Comments
Inspiration of the Nation is a cute website curating inspiring content across the globe. I have collaborated with them on a freelance basis, writing such content pieces, on world famous tattoo artists, craft makers of all sorts, photographers, do-it-yourself art. I really liked thins content writing gig because as long as I followed the editorial...
Read more