ADVERTISING WORK: Ariel
Posted by Raluca Turcanasu on / 0 Comments
Ariel is not one of the Procter&Gamble brands in the camp of Leo Burnett – that means Leo is not the global brand agency (but Geometry Global). But, the brand managers are assigned per category in P&G (ie – Laundry in this case) and so they got to know us from working on other laundry brands (Bonux, Tide) and so they often preferred to work with us on Ariel as well.
We helped the regional brand managers (in Geneva) develop 2 regional in store toolkits – that is a pack of deliverables to be locally adapted and produced for in-store communication: pallet wraps, posters, wobblers, vertical stoppers and so on.
One of the 2 focused on the 5 key product actions and declined this visual: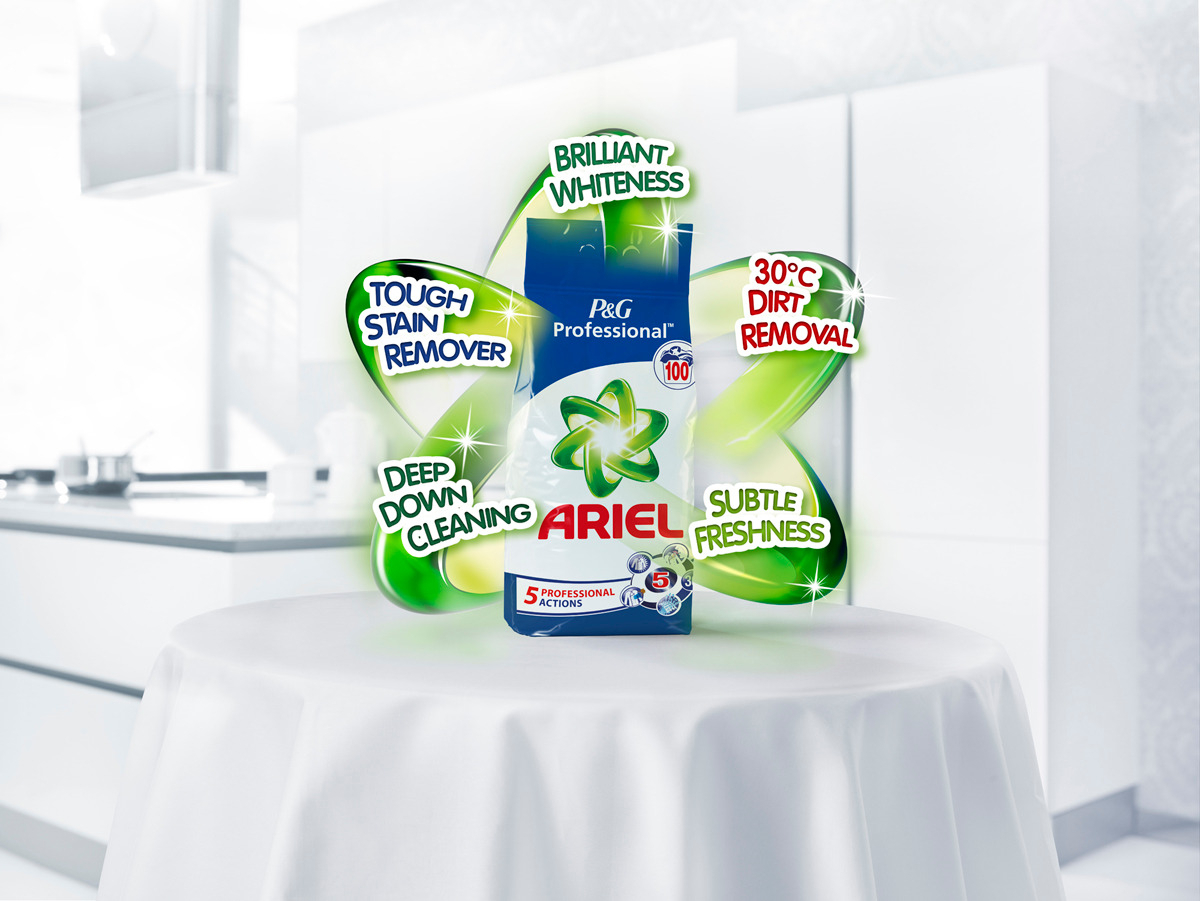 The other was mainly focused on restaurant or B&B owners, who need a professional product that cares for laundry while leaving it completely stainless and shiny. The creative layout started from this visual, adding a headline and the product packshot.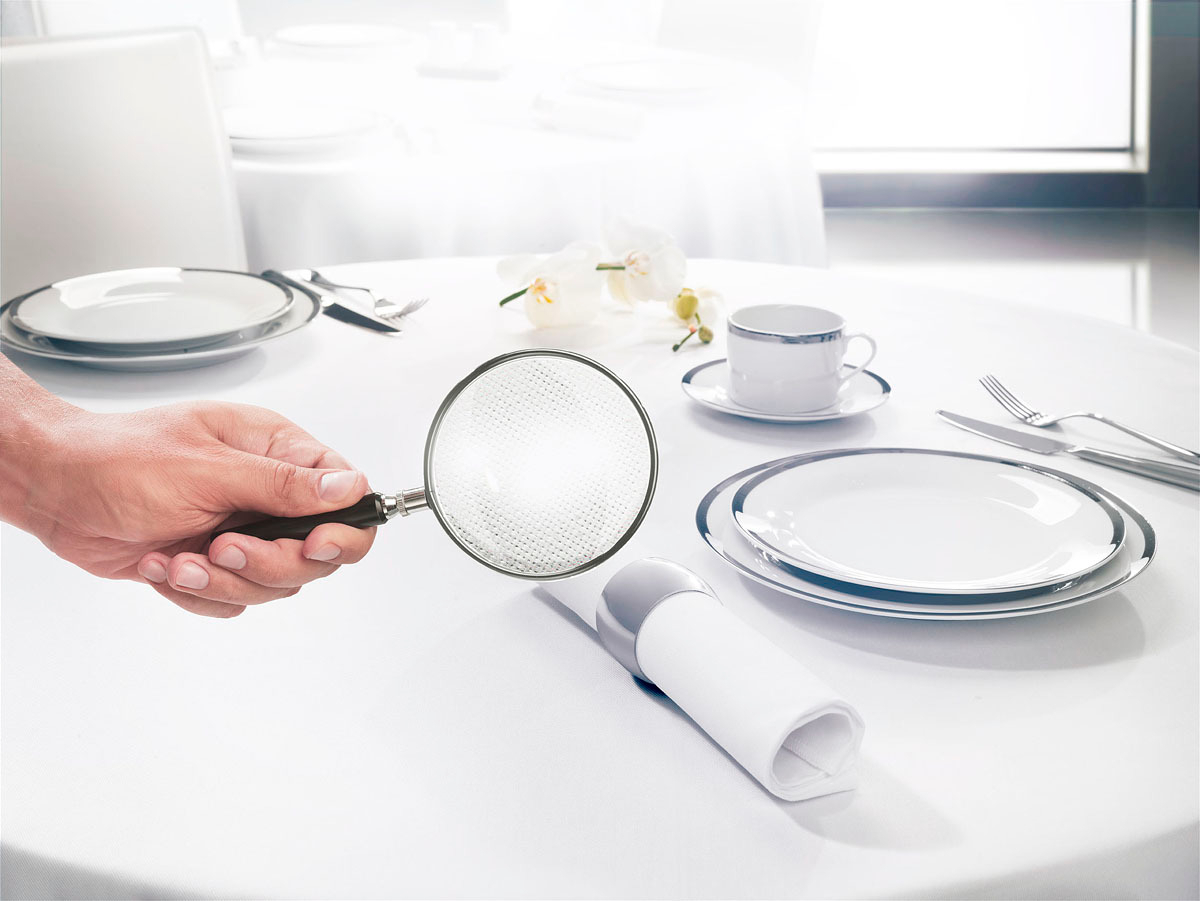 The photosession was done by New Folder Studio.