Mentoring in advertising – a lovely & empowering experience
Posted by Raluca Turcanasu on / 0 Comments
Last summer my thesis coordinator and uni mentor, Mrs Madalina Moraru, came to me to see if Rusu+Bortun, the advertising & branding agency I was with, would take some interns. I talked to my colleagues and explained what a nice idea this would be, so they gave me full liberty to mentor them.
And I enjoyed it more than I could have thought.
I conceived a fictional creative brief – a communication campaign for Bursa Binelui (the Kindness Stock Exchange, a CSR platform from BCR Bank). I briefed the students, who were in their second year, and then took them through the process – well, especially the strategic part of it. That's because our prof whispered to me that they have some difficulties localizing insights and developing creative strategies.
I explained them how to tackle the creative brief – getting from the what (the objectives) to the how (tactics).  We talked about :
the problem
the flavour
the insight
the WHY of the brand – why is it communicating ?
the WHAT of the brand – what are our communication objectives?
the HOW of the brand – how will you tackle the objectives?

the situation analysis – competitors and SWOT
ONE LINER Sum up

the communication strategy evolving from the above exploration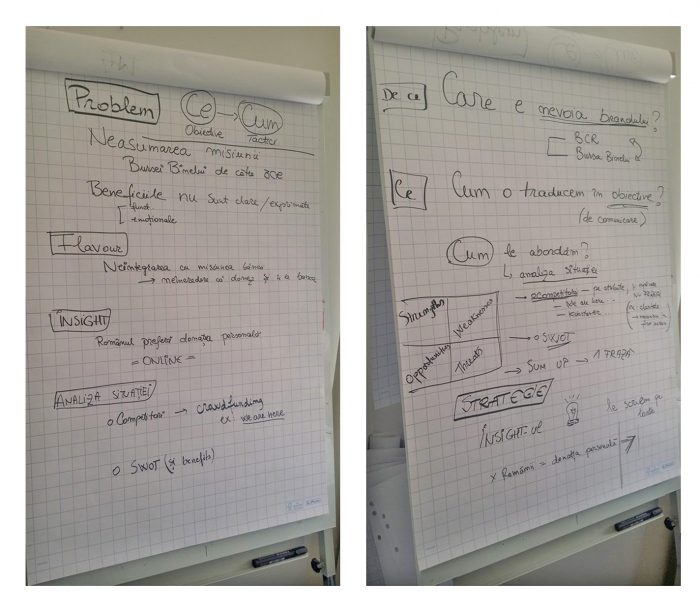 Then I let them go and do their homework, while setting up a Facebook group so I can stay in close touch, share resources and actually be a day-to-day mentor for them. Psychically I felt very close to them, maybe 5 years separated us, but professionally the entire experience made me feel really empowered and happy to be able to help.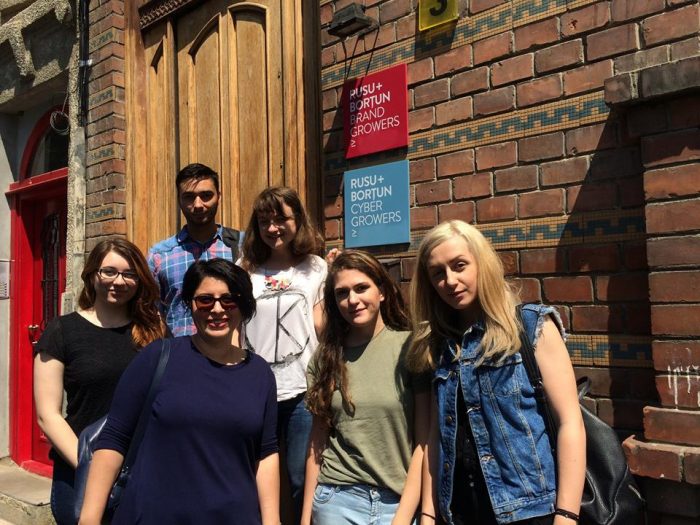 I kept engaging with them on Facebook, with inspiring campaigns, brand executions, publications and such: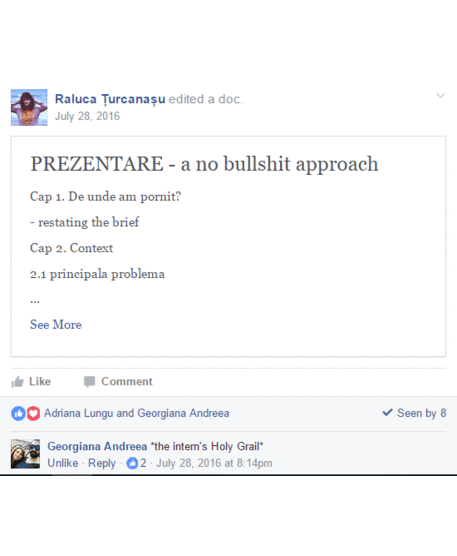 Here's a list of the resources I used during the mentoring period:
Brand
Inspiring Campaigns
Presentation examples:
I also brought them University of Essex "Rebels with a Cause" brochure, to show that even the simplest communication materials can be inspiring and outstanding, when they follow the red line of the brand strategy.
In the end, they presented in front of the Group Creative Director, 3 of our colleagues from the brand agency (The Institute), the prof and myself and everyone was so happy with them that we continued talking over a glass of wine at the end of the presentation. Hurray for them and for this mentoring my awesome prof offered me!
After that, Georgiana, one of the students, told me this heart-warming words:
I feel the need to thank you again for this experience. It made me realize again that I made a good choice in life, because it cannot be said you are not fulfilled when you have such people around you and you do what you like. Thanks a lot for the opportunity and we hope to become like this someday!