The eyes, chico, the eyes of Egon Schiele – Exhibition at Fondation Louis Vuitton Paris
Posted by Raluca Turcanasu on / 0 Comments
In image theory studies we often talk about "what do images want?", about a secret life of an image, about how a detail can overturn an entire painting or how the punctum grabs our gaze and arrests it, binds it to a certain "je ne sais quoi" of the image.
Such phenomenological and image theories fascinate me and they have themselves this "arresting power" but, practically, I have never felt it in practice as powerfully as I have with Egon Schiele.
Fondation Louis Vuitton curated a large exhibition, that ended in January, and I'm happy to share with you these photographs of his works, while working on an academic paper regarding the gazes in Schiele's paintings, which is utterly fascinating.
EARLY WORKS OF EGON SCHIELE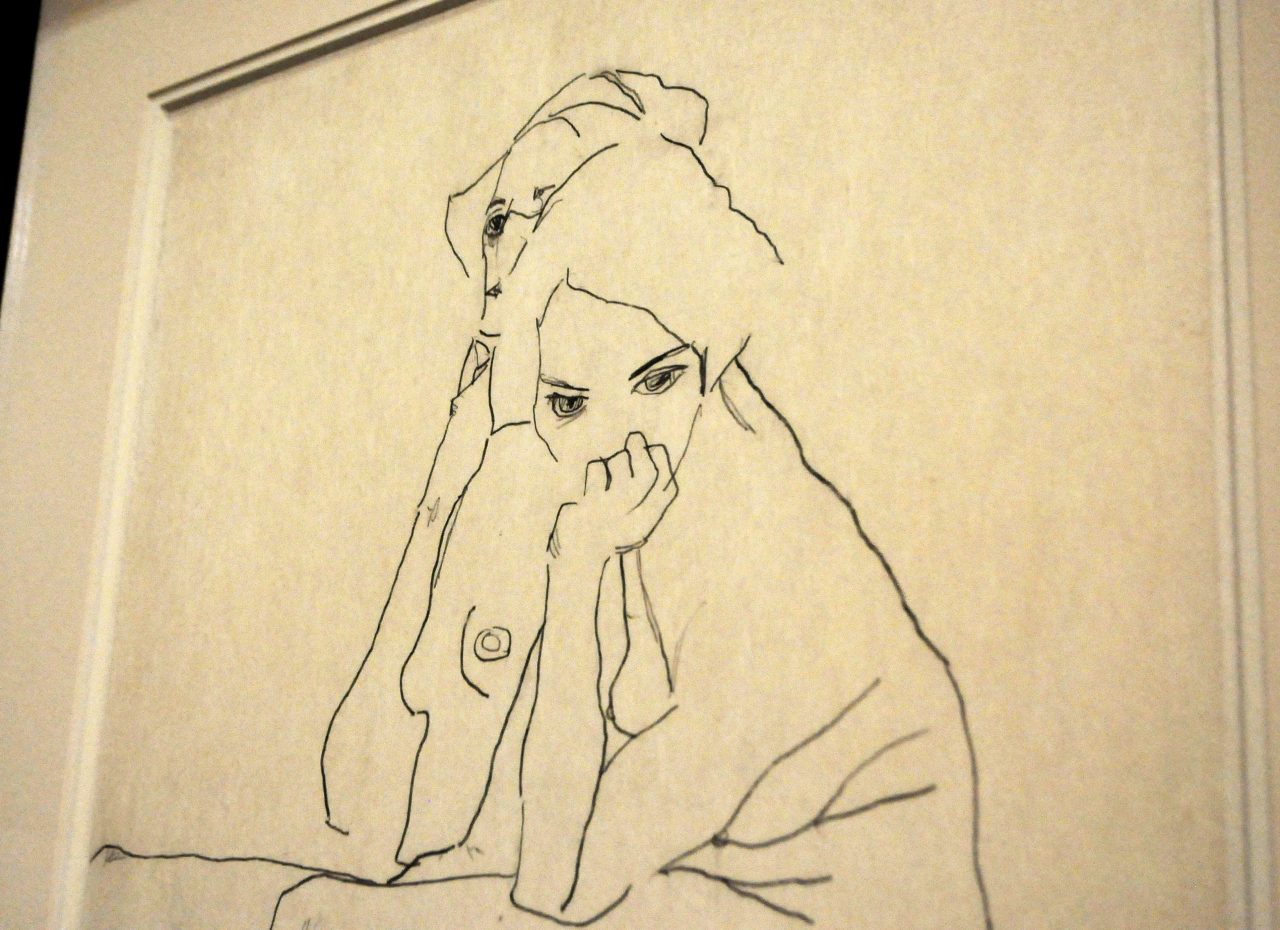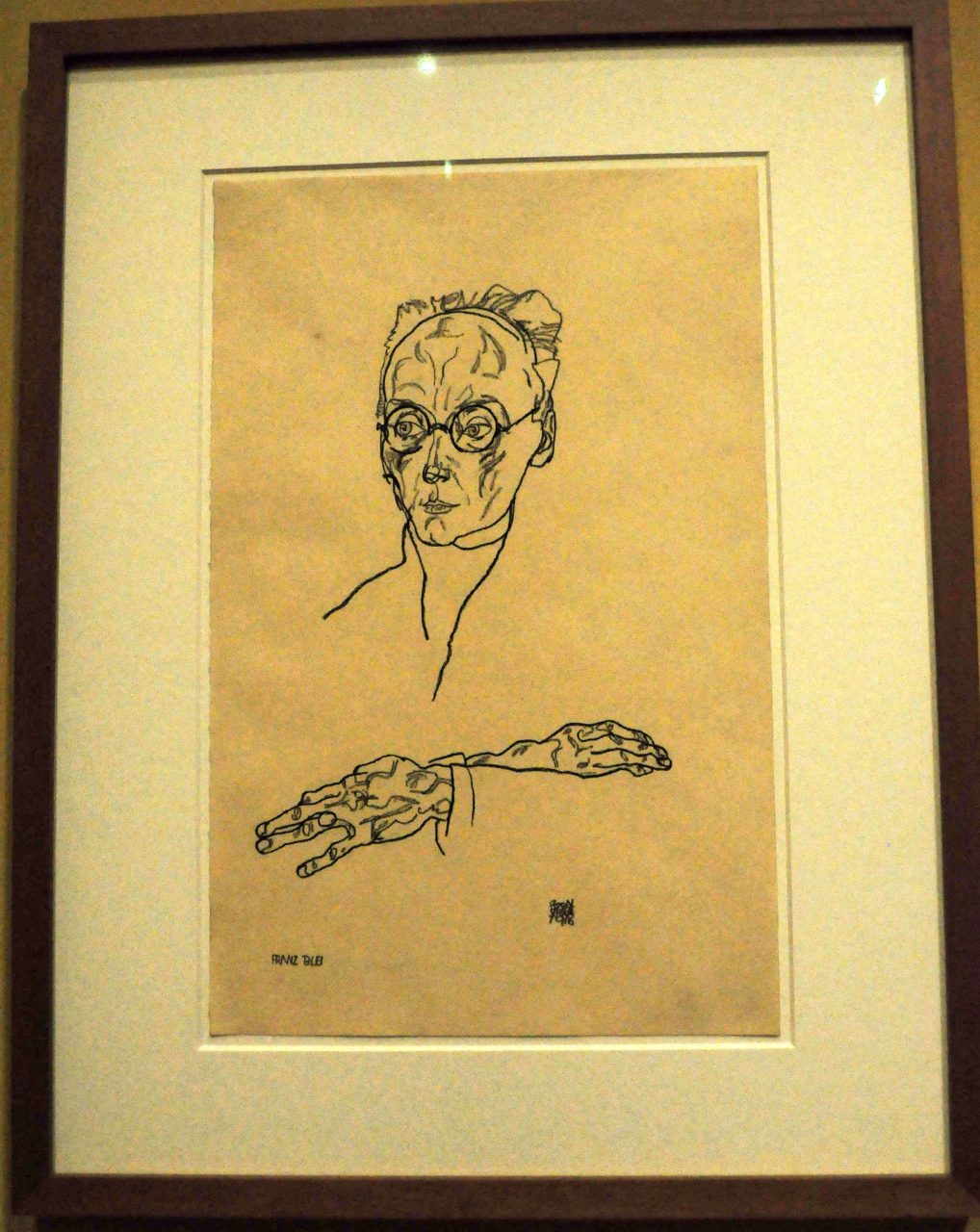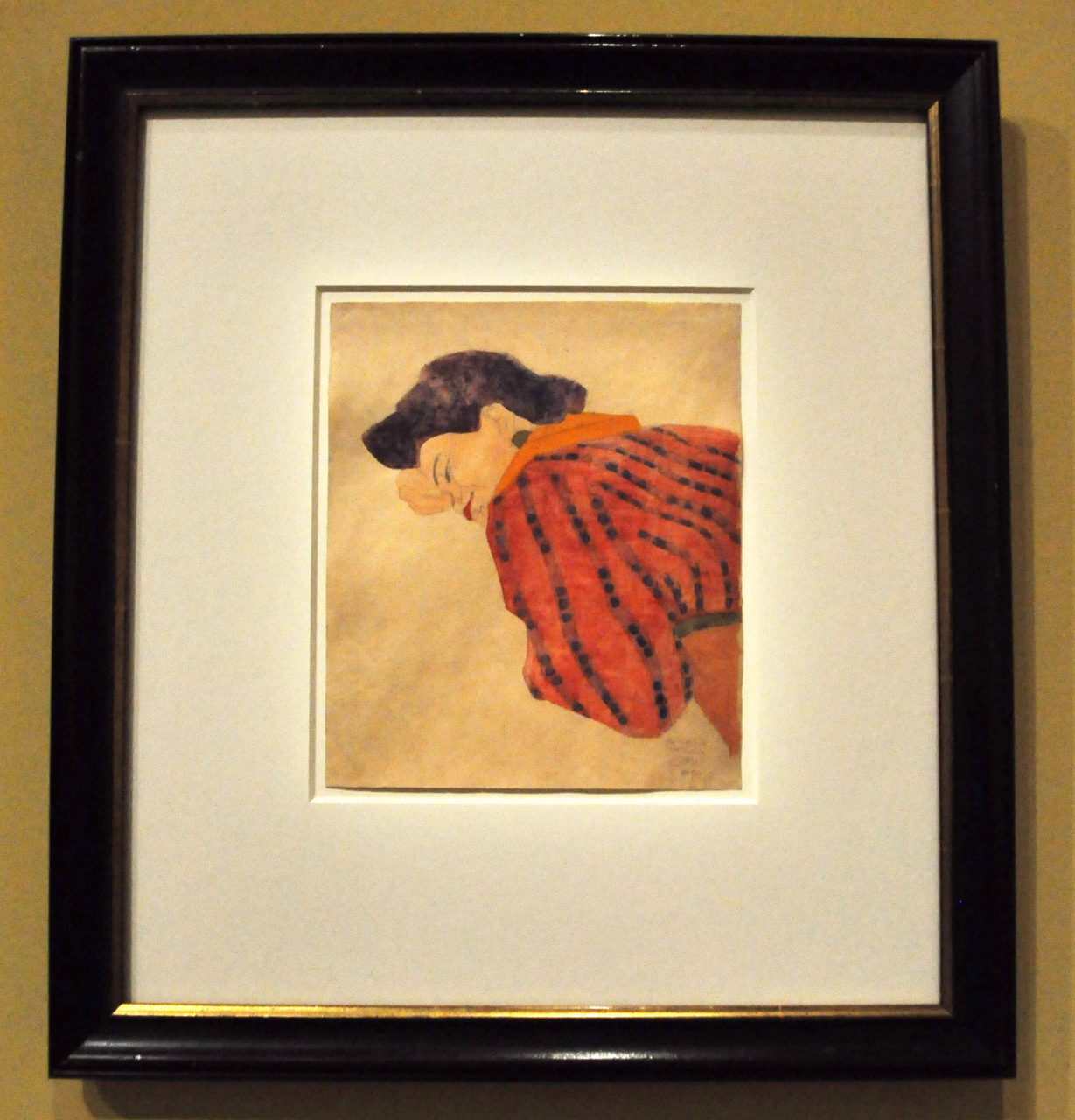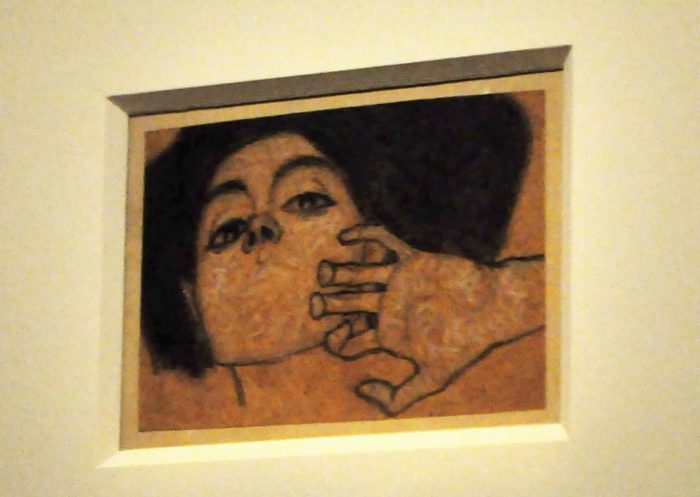 THE ORNAMENTAL LINE
When he was 16, Schiele was admitted at Vienna's Academy of Fine Arts, where he soon started to reject conservatorism. He let himself inspired by the ornamental line of Jugendstil and by Gustav Klimt, who'd become his mentor. Following the senior's defined contours and pronounced flattened decorative qualities, Schiele often set his figures against ornamental grounds, at this point giving equal emphasis to the subject and the background.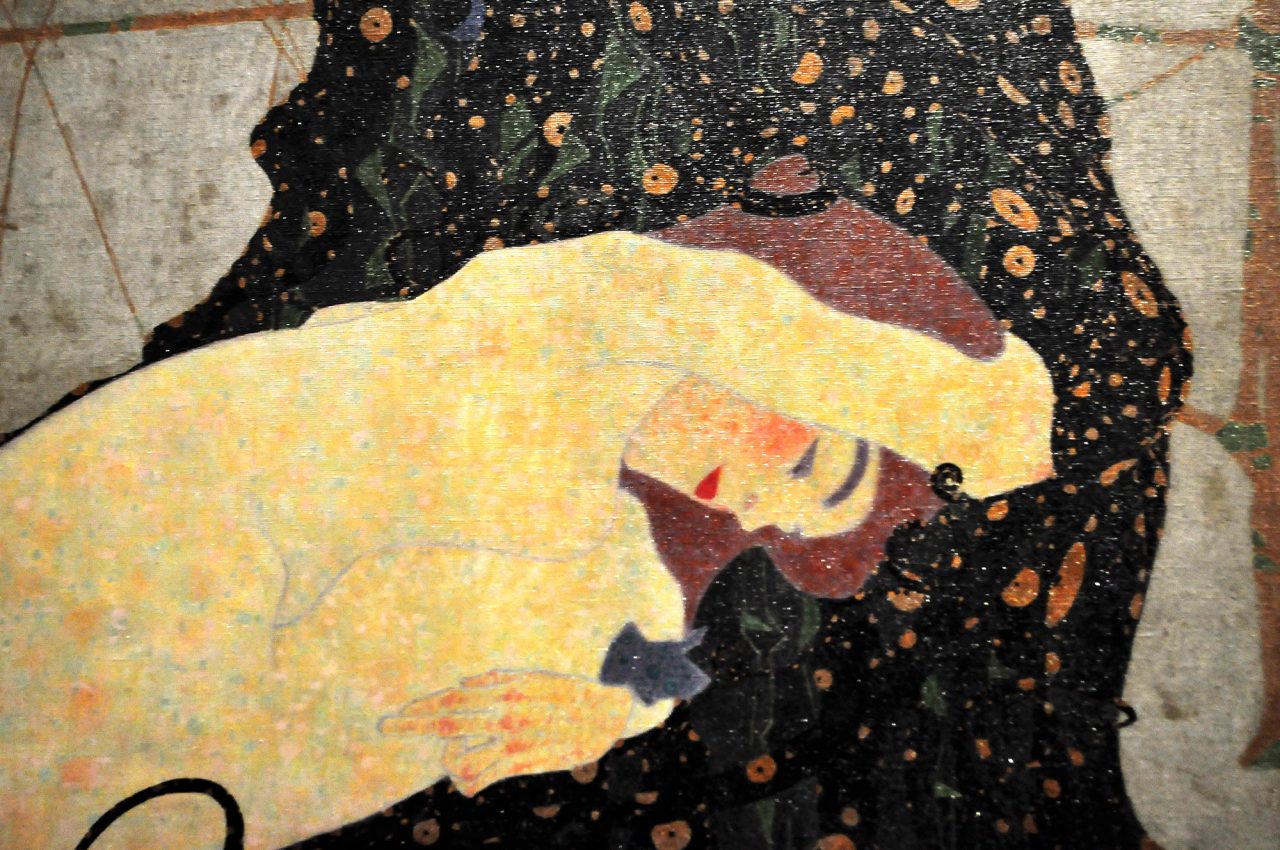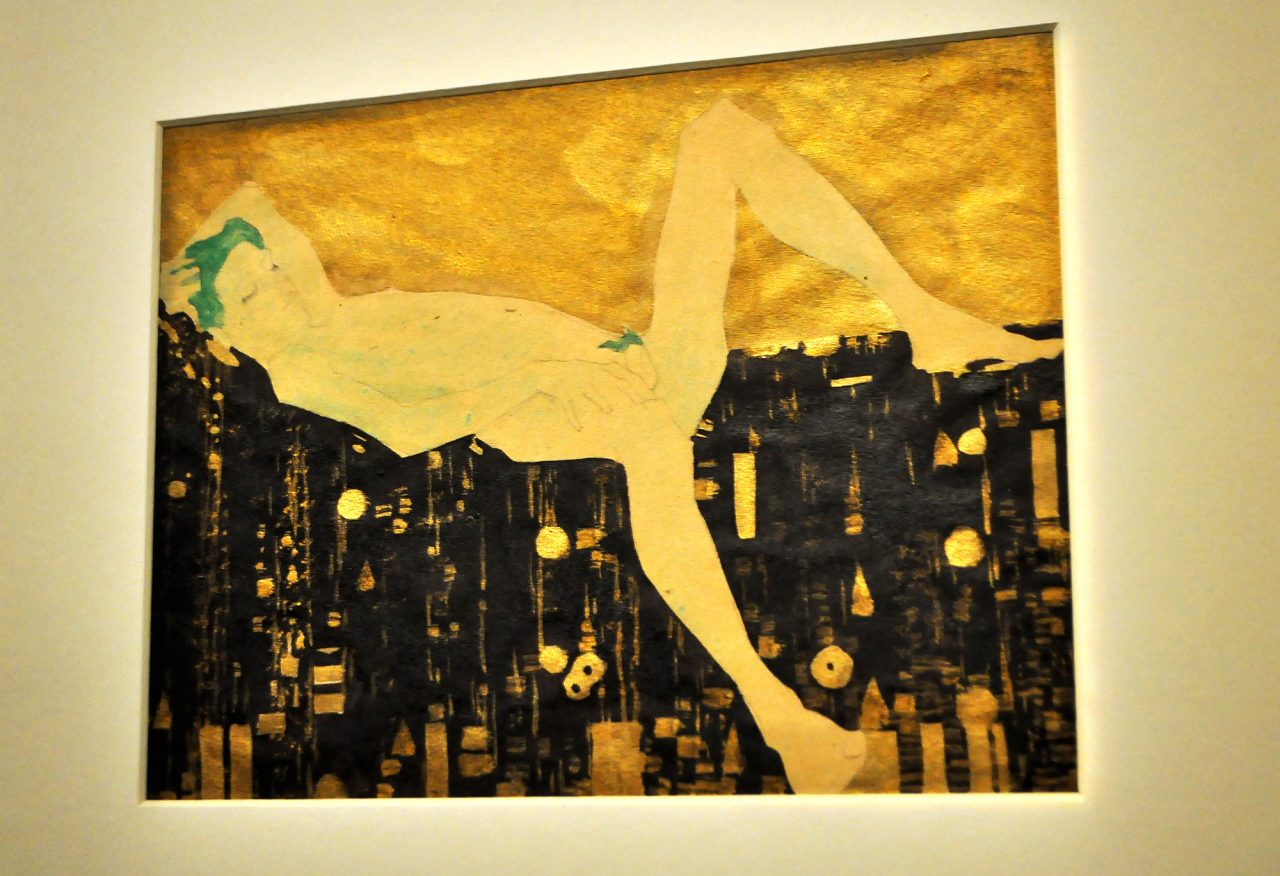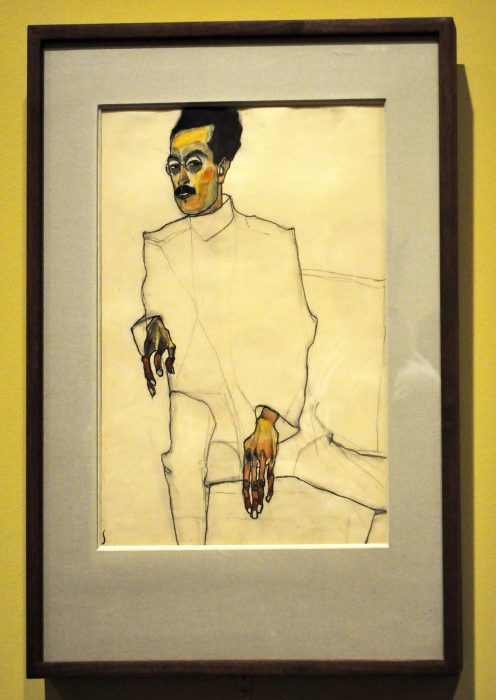 What I appreciated a lot in this exhibition, which I visited in its last days and so was pretty crowded, was the behaviour of the other guests. Everybody was patient and respectful with the others, there was a line forming around the walls, and everybody was waiting for those taking photographs, looking in detail… At no point I felt pressured to move on from a painting.. Even though, as I said, there were the final days of the show.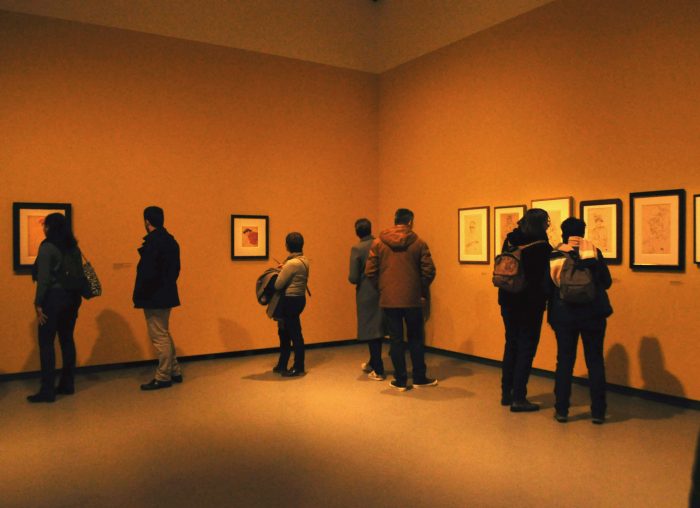 Work between 1909-1910
The years 1909-1910 have been vital for his formation and personally the next series of images might be the most powerful for me.
In 1909 Schiele's work is exhibited at Internationale Kunstschau. He interrupts his studies and founds Neukunstgruppe with like-minded artists. In 1910 he meets Arthur Roessler, an critic who will remain close to him and he participates in Jagdausstellung, Vienna.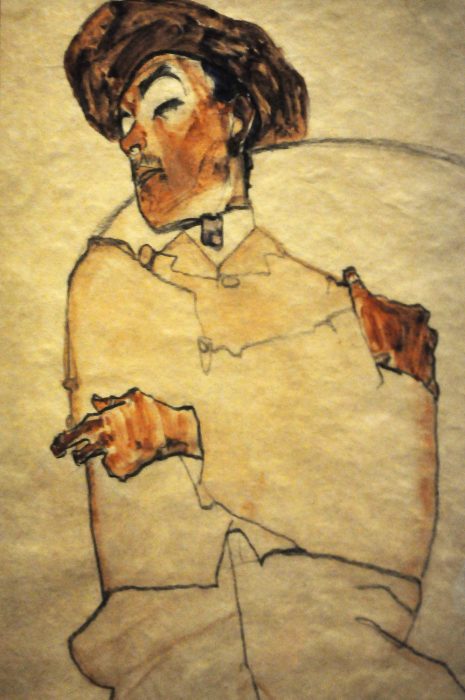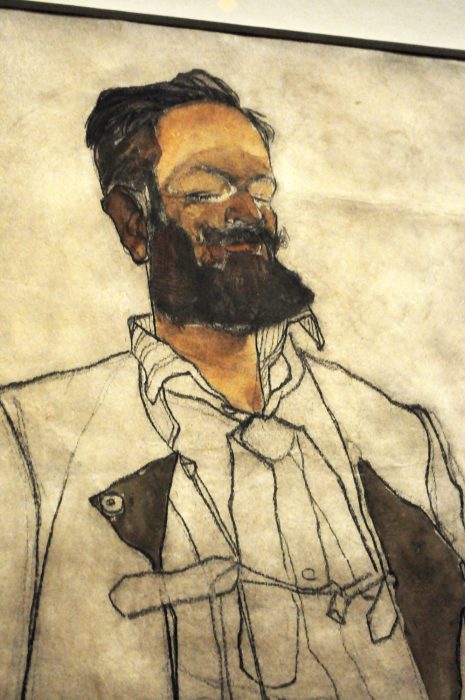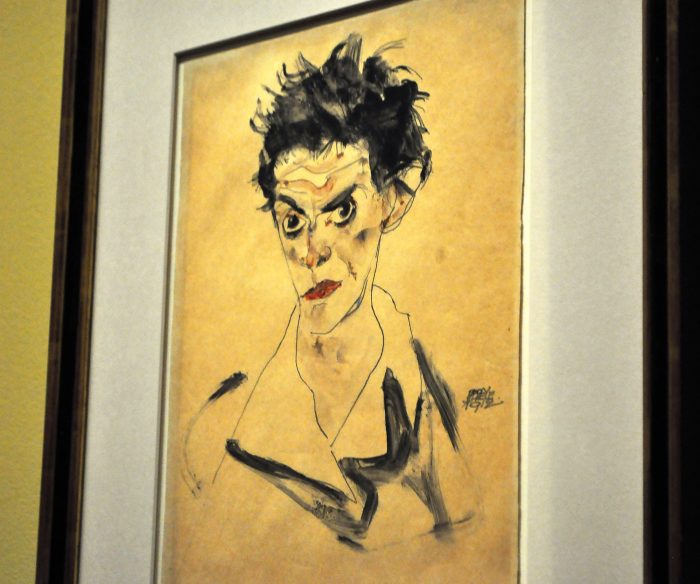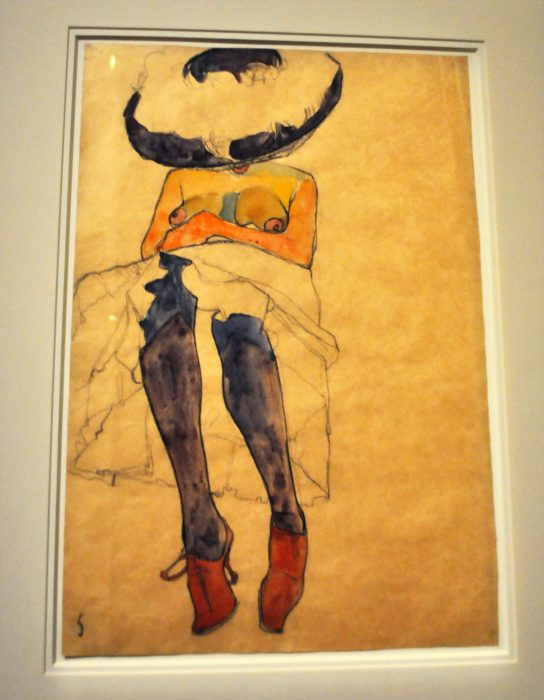 Portrait of Eduard Kosmack, Frontal with Clasped Hands, 1910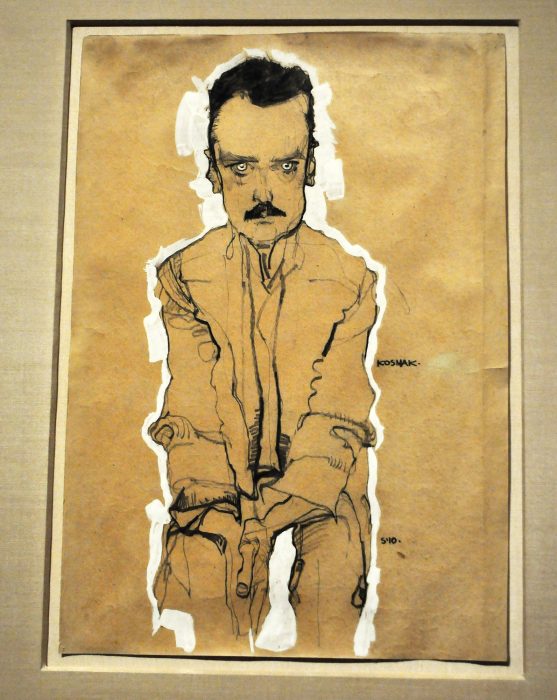 Schiele created 5 portraits of Viennese publisher Eduard Kosmack. In the one above he captures the energy of this man, recognised within the artistic community as a prominent hypnotist.
This is one of the works in which the gaze is simply penetrating, it has a certain corporality, you can almost touch it coming out of the painting and grabbing you. Here's a detail: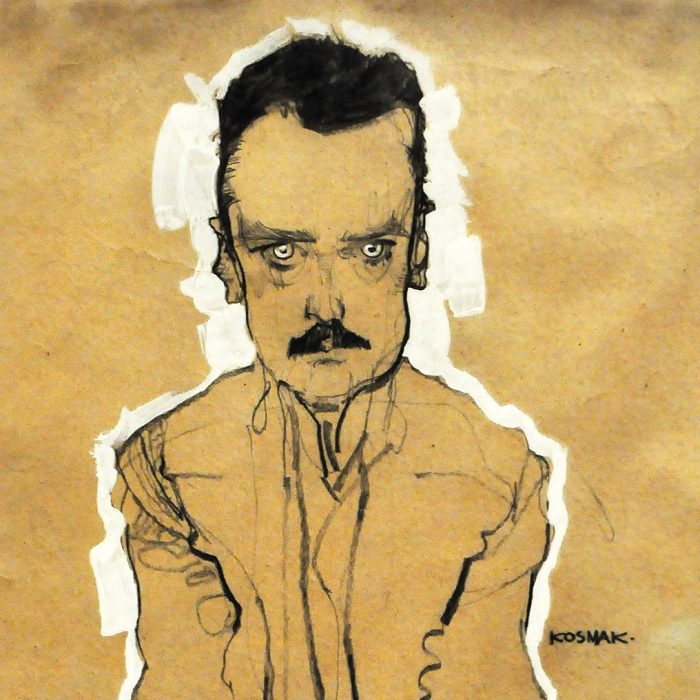 The frontal view and the intensity of the gaze are reinforced by the ethereal glow of the white gouache surrounding the figure and emphasizing his eyes.